Search Engines Optimization
Search Engine Optimization is the process of increasing traffic direct from search engines to you. With today technologies your website can act as your sales and marketing Agent. According to Google, Yahoo & MSN Live over 82 % of its users have bought stuff online. Also their users are 20 % more likely to REACH you online than any others.
Take your business to the International Market and let people easy find you in search engines
Process in making your Search Engine Optimization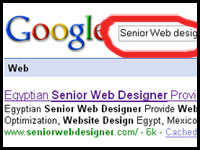 My Search engine Optimization (SEO) Knowledge always aiming at increasing your target traffic towards you OR my client website and ultimately encourage sales or sells services. therefore I will chare my secret with you and tells you what you can expect when you hired me!
1- Keyword Research.
2- SEO Friendly Copywriting.
3- Web site Architecture and code modifications.
4- Site Mapping.
5- Link Popularity.
How Much it Cost for a proper Search Engine Optimization service?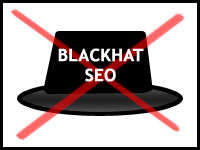 Choosing the wrong person to do your SEO or negotiating with any SEO Specialist can cost you a lot! it can cost you to get panned in all the search engines. One infamous example was the February 2006 Google removal of both BMW Germany and Ricoh Germany for use of deceptive practices.
I do not estimate the price according to the number of pages you have! Complexity is my main lead. Search Engines Optimization for static content website Cost varies from $3000 to $5000 Monthly. This price includes Keyword Research, SEO Friendly Copywriting, Web site Architecture and code modifications and Link Popularity.
Search Engines Optimization for dynamic content Price varies from $5000 to $8000 Monthly. This price includes everything mentioned above plus training for your development team, URL Rewriting and Dynamic Keywords Generator Regarding your Contents.
Are you Ready to make your step into ordering My Search Engine optimization Services? Then Click here to Request a Free Quotation